Art progress and studies...
---
No new game builds today since the jam has locked out any updates until the voting is done. We are planning on making some changes once the jam is over, but until then here are a few early main character studies...
I worked on the characters run animation, as well as his blaster shot...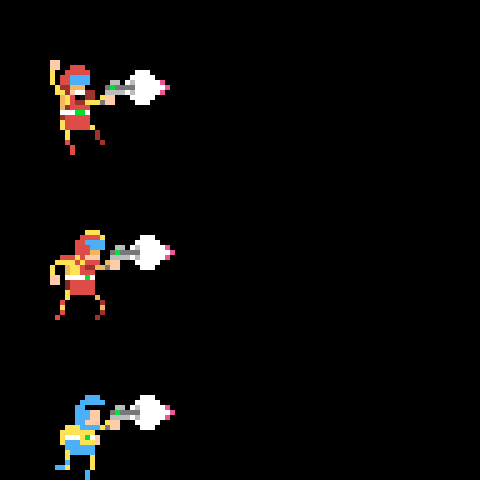 I did some color and slight armor updates as well. The idea of the game is that it's an endless runner that can be played as a full runner game, but if you follow the story and break the game you are taken into a megaman/metroidvaina style platform/shooting adventure. As you progress through the story your character will receive ability upgrades that will change the color and appearance of them.
The color palette we are using is a combination of the NES and PICO 8

I also played with adding a black outline, and beefing up the character so they can stand out more from the backgrounds. Due to the time restraints of the jam all the background tiles are very simple (see black sky)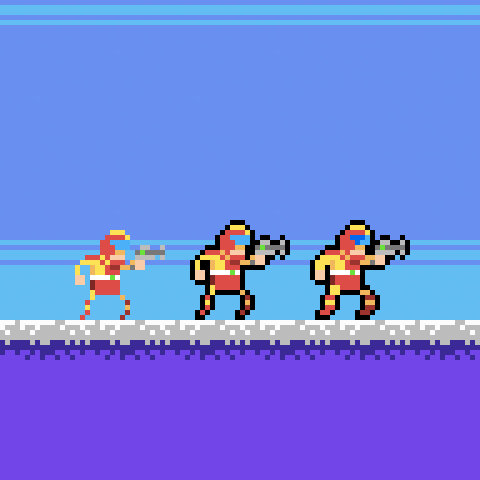 We would love to hear your feedback on our game. Stay tuned here for more updates.
- Meeka
Get THE AMAZING DEATH RACE